As the temperatures drop and the chill of winter sets in, thermals become a hero in our wardrobes. These cosy wonders aren't just about keeping warm anymore – they've transformed into a style statement. Say goodbye to bulky sweaters and multiple layers; it's time to master the art of layering with thermals to create chic and fashionable winter looks in 2023.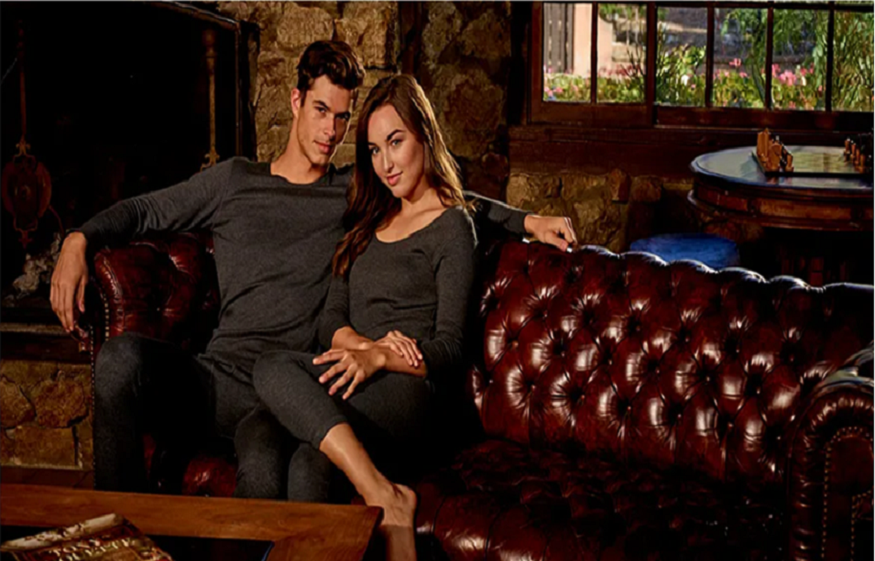 Thermals for Women: A Fusion of Comfort and Elegance
The days of compromising style for warmth are long gone. Thermals for women have evolved beyond the conventional, shapeless undergarments they once were. Today, they come in a range of fabrics, styles, and colours, making it easier than ever to incorporate them into your daily outfits.
Start with the Basics: Choosing the Right Thermals
Before you dive into creating the perfect layered ensemble, having the right thermals as your foundation is crucial. Opt for high-quality options that offer both insulation and breathability. Look for fabrics like microfiber elastane stretch and super combed cotton that wick away moisture and keep you comfortable throughout the day.
Sleek Base Layer Elegance
Gone are the days when thermals were hidden beneath your clothes. Embrace the concept of the base layer as the star of your outfit. Choose a thermal top with a flattering neckline or intricate detailing that can peek out from underneath your sweater or cardigan. This peek-a-boo effect adds a touch of allure to your ensemble while ensuring you stay toasty.
Texture Play: Adding Dimension to Your Look
Creating an appealing layered outfit is all about textures. Combine different textures for a visually engaging outfit. Pair a chunky knit cardigan with sleek thermals, or match a quilted puffer jacket with a smooth base layer. The interplay of textures adds depth and dimension to your outfit, making it look effortlessly put together.
The Power of Colour Coordination
Thermal tops and leggings now come in multiple colours beyond the traditional neutrals. Capitalize on this spectrum to create captivating outfits. Experiment with analogous or complementary colour schemes to make your layered look truly eye-catching.
Length Matters: Playing with Proportions
Experimenting with lengths is a clever way to elevate your winter ensemble. Pair cropped thermals with high-waisted jeans and a longline coat for a balanced silhouette. Alternatively, opt for a tunic-length thermal that can double as a mini dress when layered with tights and an oversized scarf. Mixing lengths adds visual interest to your outfit and lets you play with proportions in exciting ways.
Accessorize for Impact
Accessories are the ultimate cherry on top of your layered masterpiece. In colder months, scarves, beanies, and gloves aren't just functional; they're fabulous. Choose accessories that harmonize with your thermal's colour and style. A chunky knit infinity scarf can enhance your look, while a statement belt can cinch in a slightly oversized thermal for a chic touch.
Footwear Finesse
Don't let your feet miss out on the thermal goodness. Thermal socks are a game-changer during winter. Opt for knee-high thermal socks to pair with your favourite boots for added warmth and style. This small detail not only keeps you comfortable but also shows that you've thought about every aspect of your outfit.
Layering with Confidence
The key to pulling off a layered look with thermals is confidence. Own your outfit and carry it with poise. When you feel good in what you're wearing, it radiates through your demeanor. So, stand tall, strut your stuff, and let your ensemble speak volumes about your style prowess.
Wrap up
In 2023, thermals for women have transcended their utilitarian origins to become fashion-forward essentials. By selecting the right thermals, experimenting with textures and colours, playing with proportions, and adding thoughtful accessories, you can master the art of layering with style. Embrace the chill with open arms, armed with your newfound knowledge of thermals and winter fashion. Stay warm, stay stylish!