Do you remember the last time you took a daring plunge in the world of makeup? Eyeliners have been a staple in every makeup enthusiast's kit, but stepping away from the classic black eyeliner can be daunting. Enter blue eyeliner – the cool cousin of the classic black that promises to add a pop of colour and a dash of drama to your eyes. But here comes the quintessential question – does blue eyeliner suit Indian skin tones? We are here to break down this mystery for you, delve into the nuances of blue eyeliner, and how it plays in harmony with diverse Indian skin tones. Let's dive in and explore the world of blue eyeliner together!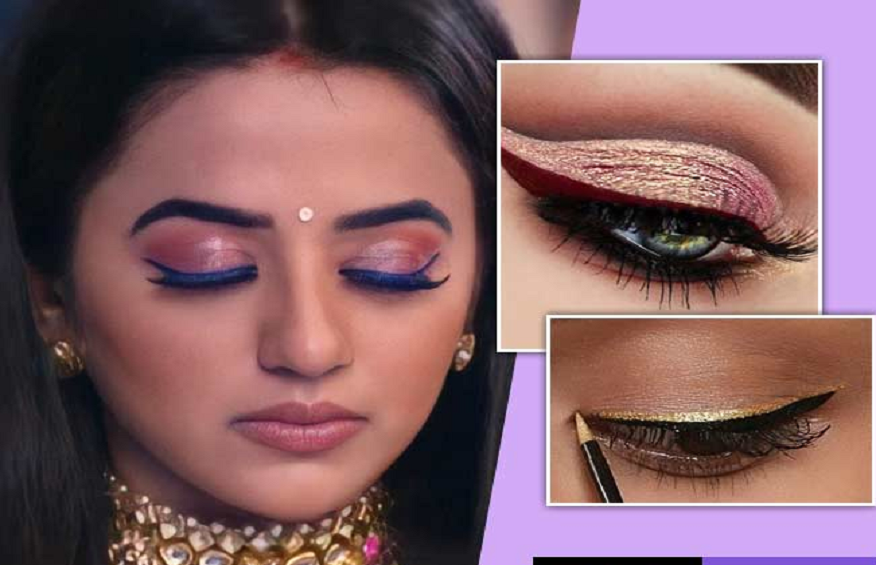 Why Blue is the Hue for Indian Skin
1. Universal Appeal: Blue is a shade that universally flatters. Whether you have a cool or warm undertone, there's a shade of blue that complements you perfectly.
2. Pop of Colour: Especially against the rich, warm undertones prevalent in Indian skin tones, blue offers a vibrant contrast, making your eyes stand out beautifully.
3. Versatility: From deep navy to electric blue, the range is vast. Whether you're aiming for a subtle daytime look or an electric evening vibe, blue has you covered.
4. Mood Lifter: Colours have the power to influence mood. Blue, associated with calmness and depth, can provide a serene yet powerful aura to your overall look.
5. Expression of Individuality: In a world where brown and black eyeliners are the norms, blue can be your signature shade, reflecting your uniqueness.
If you're on the lookout for that perfect shade of blue, Lancôme's Artliner Eyeliner in the shade 09 Blue Metallic might just be your new best friend. It's an electric blue that resonates with energy and vibrancy. Here's why this Lancôme product stands out:
Precision Tip: Allows for easy application, whether you want a thin line or a dramatic cat-eye.
Long-lasting: Ensures that the electric blue pop remains vibrant throughout the day.
Smudge-Proof: No more checking mirrors every few minutes. Once applied, it stays put.
Safe for Sensitive Eyes: Lancôme products are known for their quality. This eyeliner is gentle and won't irritate, ensuring comfort along with style.
Makeup, in its essence, is about feeling good, about expressing who you are and how you feel. There's no beauty standard set in stone that decrees what looks good on whom. Blue eyeliners, in particular, have a certain allure about it and when this colour marries the dusky awesomeness of Indian skin tone, it simply creates magic. But do not forget to add some eyeshadow for those gorgeous eye makeup looks! Choose the right shade of blue, like Lancôme's versatile Blue Metallic, to make a statement.