We all have our travel essentials. But one item that often seems to be an afterthought when packing for a trip, are our trusty sunglasses. Yet, they are a key accessory that not only protect our eyes from harmful UV rays but can also effortlessly elevate our vacation style.
Beach Getaway: Classic Aviators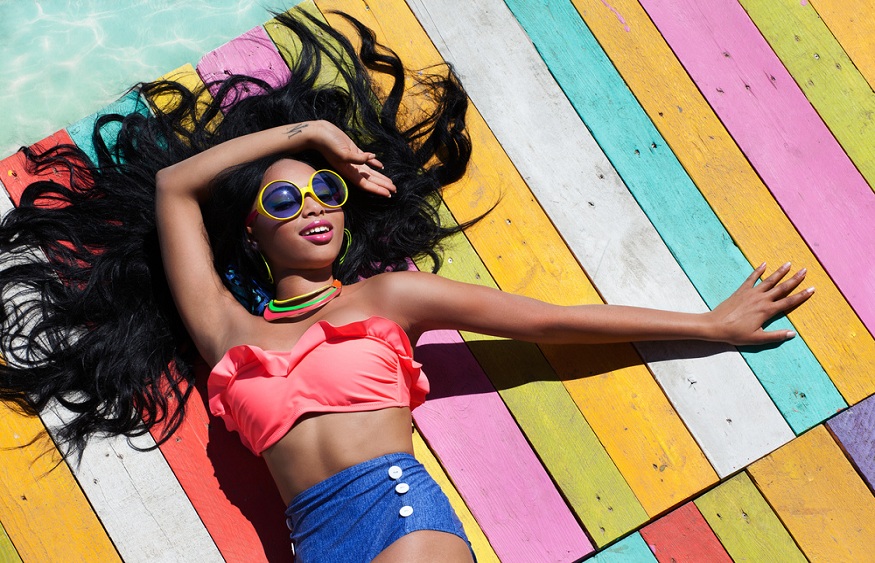 There is something incredibly timeless about a pair of classic aviators. Synonymous with beach vacations, these sleek frames not only offer adequate sun protection but also provide a laid-back, effortlessly cool look that perfectly complements your beach attire. From soaking up the sun on the sandy beaches of Malibu to taking a leisurely stroll along the shores of Miami, aviators are the ideal accessory for your beach getaway.
City Break: Chic Cat-Eyes
Heading off for a city break? Look no further than a pair of chic cat-eye sunglasses. These glasses are the perfect way to add a dash of sophistication and glamour to your outfit, great for the urban environment. Whether you are exploring the bustling streets of New York or visiting the historic sites in Boston, these sunglasses will keep you looking stylish while on the go.
Safari Adventure: Sporty Wrap-Arounds
A safari adventure requires a pair of sunglasses that not only protect your eyes from the sun but also keep out dust and wind. This is where sporty wrap-around sunglasses come into play. Known for their durability and protective features, these sunglasses will ensure you can spot every lion, elephant, and zebra in comfort and style.
Ski Vacation: Mirrored Goggles
When hitting the slopes, it's essential to have the right pair of sunglasses – and by that, we mean mirrored goggles with polarized lenses. These are designed to provide maximum protection against the sun's glare, which can be particularly intense in snowy environments. Their secure fit and wide field of vision make them an excellent choice for winter sports. So, whether you're carving up the mountains in Aspen or enjoying après-ski in St. Moritz, mirrored goggles will keep you looking stylish and your eyes safe.
Tropical Vacation: Polarized Wayfarers
If your journey is taking you to a tropical paradise, a pair of polarized wayfarer sunglasses will be your best companion. According to the experts at wholesale sunglasses distributor, Olympic Eyewear, the polarization reduces glare from the sun's reflection off the ocean or wet sand, making these glasses a perfect fit for destinations such as Hawaii or the Caribbean. Plus, their iconic design will lend a relaxed and fashionable vibe to your vacation style.
Island Hopping: Round Frames
If your vacation involves hopping from one island to another, consider investing in a pair of round-frame sunglasses. With their bohemian aesthetic, these glasses will match your adventurous spirit while ensuring you look fashionable during your explorations. So, whether you're discovering hidden beaches in the Greek Islands or snorkeling in the crystal-clear waters of the Maldives, round frames are the way to go.
Conclusion
Of course, quality should always precede fashion. It's crucial to remember that sunglasses should provide optimal protection against harmful UV rays. And for those looking to make a fashion statement while ensuring their eyes' safety, a pair of designer sunglasses could be the perfect investment.
Remember, the right pair of sunglasses can elevate your vacation style and ensure you create unforgettable memories while looking fantastic. So the next time you start packing for your trip, make sure to consider your sunglass style. It's not just about where you're heading, but also what you look like and how you feel when you get there. No matter where your travels take you, picking the right pair of sunglasses can truly elevate your vacation style.