Whether you like wearing briefs or boxers, the right pair of underwear can make or break your day. When buying a pair or two, the fabric is one of the core determinants. It keeps you comfy, making you feel all the more confident and relaxed.
When we talk about a comfortable fabric, the first name that comes to our mind is cotton. It has long been everyone's favourite because it is soft, absorbent, and skin-friendly. But the latest textile innovations have introduced us to better and more breathable alternatives to cotton. And Micromodal is one of them.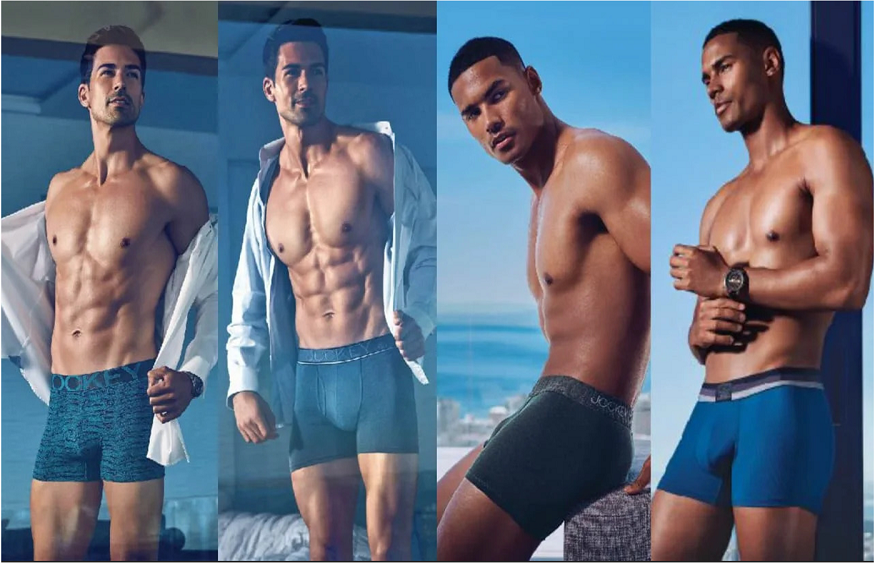 Micromodal briefs or underwear are becoming increasingly popular among men of all ages for many good reasons. They could be your go-to choice for all-day comfort. Here is why it should be your ideal companion when seeking day-long comfort.
Characteristics of Micromodal Fabric
Ultra soft and comfortable
Lightweight and silky-soft, Micromodal is a type of fabric that provides optimum comfort to the wearer. It is three times lighter and softer than cotton, making it an all-season choice. It feels like a second skin, credit to its smooth and silky texture. Micromodal briefs and boxers are so gentle that your skin would love a touch of them. These characteristics give Micromodal fabric an edge over cotton and other materials used for underwear for men.
Excellent breathability
One of the many standout qualities of Micromodal underwear is that it ensures excellent breathability, making the wearer feel dry and comfy. The fabric assures a gentle touch against your skin, reducing irritation or discomfort. The fibres wick away moisture and sweat from the body, allowing increased airflow and body movement. With these features to their credit, Micromodal briefs and underwear for men are the ultimate choices for those leading an active lifestyle or living in warmer climates.
Moisture-wicking properties
A Micromodal brief or underwear for men keeps moisture at bay. It excels at absorbing sweat from the body and makes the wearer feel dry all day. The moisture-wicking properties prevent the accumulation of sweat, preventing the growth of odour-causing bacteria. This ensures lasting freshness during physical activities or in humid conditions.
Stretch and elasticity
The increasing demand for Micromodal fabric remains directly attributable to its excellent stretch and elasticity. Micromodal briefs provide a snug yet non-restrictive fit, allowing freedom of movement. The elasticity ensures that the underwear adapts to your body shape and movement, improving comfort throughout the day. With that being the case, what else would be your better companion for all-day comfort?
Durability
Despite being soft and lightweight, Micromodal fabric is highly durable, lasts long, and retains its shape and colour even after multiple washes. This ensures that your brief or underwear maintains its comfort and quality over time.
Sustainability
Another characteristic that makes Micromodal fabric a go-to choice for underwear for men is its environmental sustainability. The material is made from beechwood sourced from responsibly managed forests. Besides, the production of this fabric requires less water and energy than other materials used for underwear for men. This makes Micromodal an eco-friendly choice.
Hypoallergenic properties
On top of all, Micromodal fabric naturally features hypoallergenic properties and is gentle on sensitive skin. It is less likely to cause skin irritation or allergic reaction. This characteristic makes Micromodal briefs or underwear an ideal choice for those with skin sensitivities or allergies.
To conclude
Micromodal underwear offers a combination of benefits to the wearer. It is soft, breathable, durable, stretchable, and sustainable. Moreover, the fabric features moisture-wicking and hypoallergenic properties, making it an ideal choice in warmer and humid conditions. These characteristics make this material your best companion for all-day comfort.