Do you wish your eyeliner was always feathered adequately at the ends?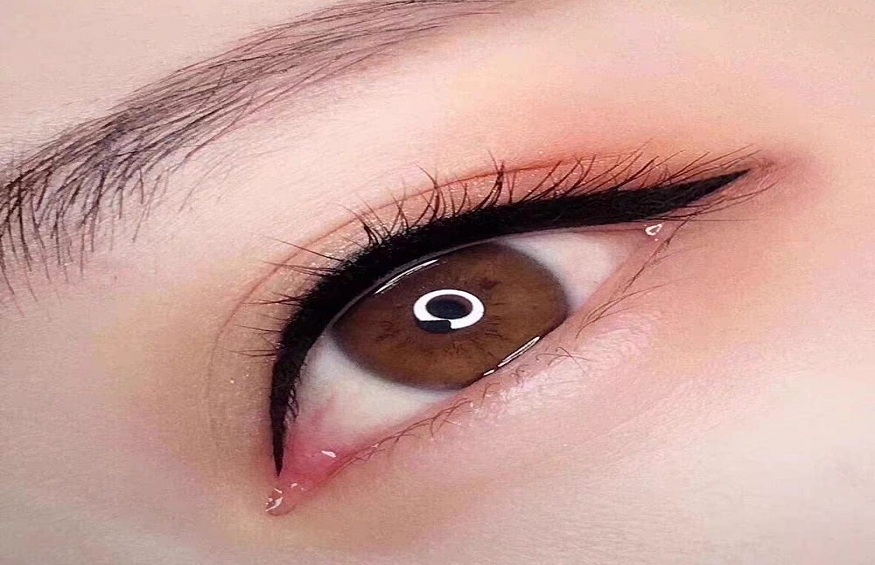 Have you given up applying eyeliner in the morning before going to work?
We understand. After all, the extra five to ten minutes it takes to get that perfect, even look could be better spent getting a bit of beauty sleep.
What exactly is eyeliner embroidery? How does a session go?
Eyeliner embroidery is a semi-permanent makeup technique that uses pigment to define your eyes along your lash line. It's commonly applied to the upper lash line and, sometimes, the outer corner of the lower lash line. Based on your eye shape and preferences, your beauty technician will recommend the best option for you.
During your beauty therapist consultation, she will examine your eye shape and facial features before recommending a suitable form and thickness of the eyeliner embroidery.
The form will then be marked out with a pencil so that you may provide comments on how to alter it further to your preferred look. Following that, the beauty therapist will completely clean your eye area before delicately lining your eyes with the pigment.
A typical session lasts two and a half hours, and the embroidery lasts 12 to 24 months, depending on your skin type, skin cell turnover rate, and how well you care for it.
Is it uncomfortable?
No, however, it might cause some discomfort. Numbing cream is used to make the procedure as painless as possible.
How does the downtime appear?
Minor swelling around your eyes is expected in the first 1 to 4 days following therapy. This is typical, so don't be concerned. The colour may darken throughout this period owing to pigment oxidation. This will clear up in the next few days.
You will also see some scabbing surrounding the area after a few days. Your skin will begin to flake after scabbing. Allow it to fall off naturally rather than peeling it off, as this may damage the evenness of the pigment.
What after care advice should I take?
Dab it lightly with a soft, damp tissue to keep the area clean. Don't forget to apply your aftercare cream for the first week after treatment.
Avoid putting your eyes in touch with water for a week following treatment to ensure the pigment is fully preserved. As a result, you may need to take a week off from your fitness programme to prevent hard workouts and excessive sweating.
Avoid wearing makeup 14 days after treatment, and plan to avoid cosmetic treatments, like facials, for at least 28 days.